Shopping Cart
Your Cart is Empty
There was an error with PayPal
Click here to try again
Thank you for your business!
You should be receiving an order confirmation from Paypal shortly.
Exit Shopping Cart
| | |
| --- | --- |
| Posted on December 14, 2010 at 7:48 AM | |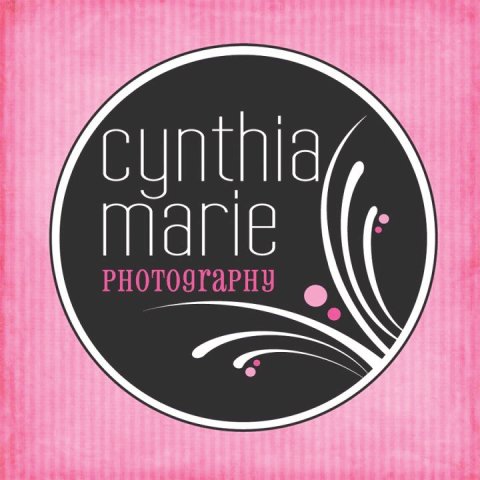 December Vendor Spotlight
Cynthia Marie Photography
Phone: 216-536-7793
Cynthia Marie Photography offers a relaxing experience while we capture your life's most wonderful moments. Your comfort is of utmost importance to us, which is why we offer on location photography. We don't ask for you to come to a studio to say "cheese." We simply ask for your preference of location - a park, a quaint downtown area, a tranquil location you may have in mind or even your own home.
Your photographs will never be rushed as we prefer to capture your life's natual moments without telling you to "smile this way" or "to pose that way." Most of the time, the best photographs are the ones when natural expressions and emotions are captured. These are the photographs that will bring you back to that exact time and place whenever you look at them. There are the moments we want to capture for you.
We want you to enjoy this moment!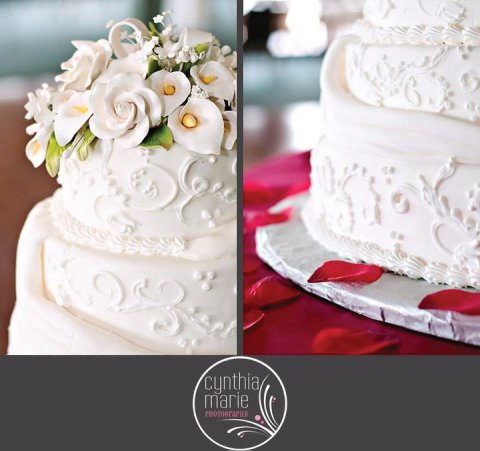 What is the biggest misconception about your industry?
With technology what it is today, a DSLR camera is very easy to come by and many people own them today.  A lot of people think that if you own an expensive camera you can take pictures like a pro.  A lot more going into being a photographer than just pressing the shutter button.  I don't let the camera take the pictures for me, I tell it what to do.   It make a big difference in the percentage of shots that turn out and how creative you can be with your photographs.
What are a few mistakes brides make when choosing a photographer?
One big thing is price.  It kind of goes along with the last question.  Just because someone owns a camera doesn't mean they can shoot a wedding well.  If you pay someone $500 to cover your wedding day, you may not be very happy with the results.  There are a lot of really inexpensive photographers out there now, you should really spend time talking with photographers and looking at there work.  You don't just want to hire the most inexpensive person you find.  That being said, everyone has to start somewhere and when you are starting, you may be more inexpensive than well seasoned veterans. If you do your homework and research your photographer you should be very happy with the outcome.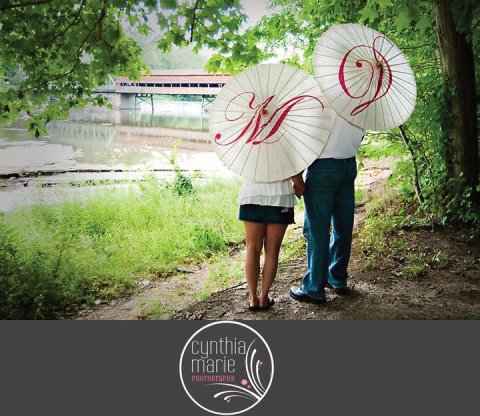 What things should a bride look for when hiring a photographer?
A couple of things.  There are different styles of photography.  So you want to make sure that what you expect from your pictures on your day is something that coincides with the way your photographer shoots.  You should also be comfortable with your photographer.  I love meeting potential clients over a cup of coffee and going over their wedding day details.  I like asking them more about how they met and just taking the chance to get to know them a little bit more.   Based on our first meeting a couple can either mesh with the photographer or they can leave not feeling totally comfortable with them.  If you aren't comfortable with them, even if their pictures are amazing, you may want to keep looking.  Being comfortable with your photographer is important.  This is another reason I give an engagement session to all my brides and grooms to be.  It's a great chance for us to spend more time together with them in front of the camera.  Some people are uncomfortable in front of the camera and doing this eases that feeling on the wedding day.
What is the worst story you have heard about a mistake someone in your industry has made?
Recently in the news, we heard of  local, well established photographer whose camera and memory cards were stolen from a wedding venue where they were shooting.  Not only were the days pictures on those cards, but a wedding from the night before.  Thankfully everything was returned, but I couldn't imagine being in their shoes or their brides and grooms had they not been.  I do carry my camera and cards on me all day and night when shooting.  I also always download and back up my cards after every event.  So I would never have an extra weddings worth of memory cards on me at another wedding.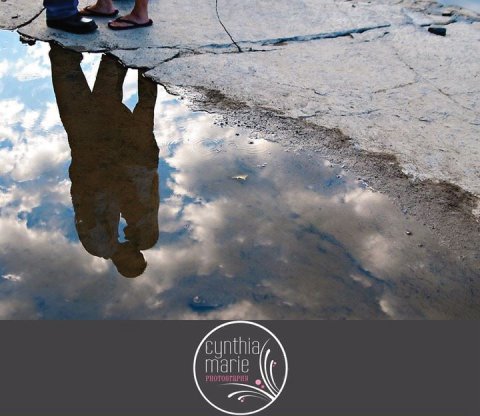 What is the one thing bridal clients should review in contracts with their photographer?
I think reviewing the entire contract with their photographer is very important.  All of it.  And make sure you understand everything that is stated in it.  If you have any questions or are hesitant about anything, make sure you ask about it.  It is all very important.
Categories: Vendor Spotlight
/