Shopping Cart
Your Cart is Empty
There was an error with PayPal
Click here to try again
Thank you for your business!
You should be receiving an order confirmation from Paypal shortly.
Exit Shopping Cart
| | |
| --- | --- |
| Posted on October 29, 2010 at 8:26 AM | |
October Vendor Spotlight

Rain came by Sarah from Sarah's Stylish Sweets in the most random of fashions, we found a card for her at a local store. We are always keeping our eyes out for vendors to whom we can match our clients with; and this vendor took our taste buds to new levels!  Not only are her cakes and cupcakes (Cuppies as she calls them) tasty, they are each crafted to the theme of her clients creating an edible piece of art for your guest to enjoy.  We highly suggest you check out Sarah's sugar flowers...we had to do a double take when we seen them, they look that real. We asked Sarah some questions that Brides should keep in mind.
A little bit about Sarah
 Sarah specializes in designing creative and stylish cakes and cupcakes!  She have been designing since 2006 and is an art student graduate. "I love my cuppies & am constantly inventing my own unique combinations!"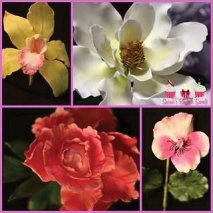 How soon should you start looking for a cake/caterer?
For the sanity of your cake creator, booking at around 4-6 months is a good idea to make sure you get the date you need and the designs and creativity you want!

 What made you want to make wedding cakes/ own a wedding shop?
I am graduate of fine arts from youngstown state university and I love to bake! So, I put two and two together and started doing cakes for friends and it became a hit! And I love it too! It is my art outlet!!!!! Plus, I love "love" and wedding so why not add more love into a day FILLED with LOVE!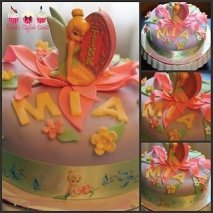 Do you personally make the cakes?
I personally do ALL the baking and ALL the decorating myself. From top to bottom! Cake, Frosting, Flowers and ALL!!!!!

  What are the most popular cakes you make or sell?
Most popular is "The Woodstock" which is a tye-dyed cake and also my "Reeses Revelation". I gotta tell ya, cupcakes (cuppies....) are "hotcakes" when it comes to these flavors!!

 Do you have any memories linked to wedding cakes?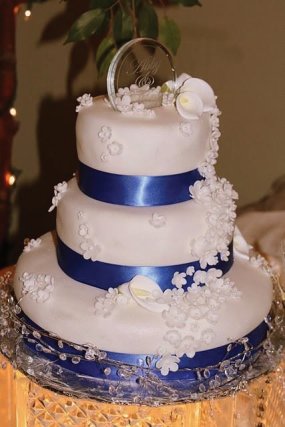 Deliveries are always memorable.... driving the cakes is also always memorable :-) but delivering and seeing the bride and grooms happy faces and actually getting to see the guests enjoy it and be in "awe" of it and take photos of it is amazing to me.......
  If you could, what would you change about how you make the cakes/ display the shop?
The only thing I would want to change is to have an assistant to help me!!!!!

Is it your passion to make wedding cakes/ be a wedding shop owner?
It is DEFINITLY my passion, I love "LOVE" and love "ART" for my passions fit nicely into the world of wedding cakes & cuppies!

  What is it about weddings that draws you to that type of career?
Loving "LOVE"! and the love of being creative and making people happy!
 How long does it take to make and decorate a wedding cake?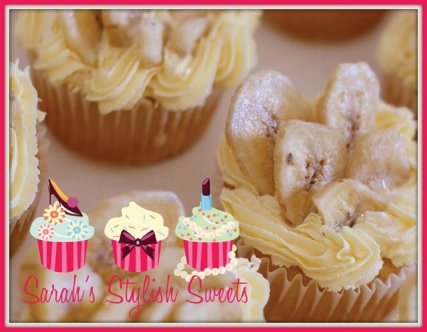 2-3 days prior to the date. If it involves handmade sugar flowers weeks in advance those are created! 
What part of your job do you enjoy the most?
I love being able to do beautiful cakes and flavors that people will talk about and remember. I also love it when people I don't know talk about a great cake they saw on facebook and it was mine & they didnt know it was me... That has happened a few times and it is the BEST feeling!!!!!!
Check out Sarah's Website
HERE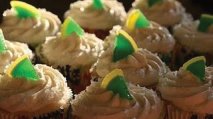 To contact Sarah Ritchie
440-221-9659
Categories: Vendor Spotlight
/