Shopping Cart
Your Cart is Empty
There was an error with PayPal
Click here to try again
Thank you for your business!
You should be receiving an order confirmation from Paypal shortly.
Exit Shopping Cart
You are engaged! 

Congratulations!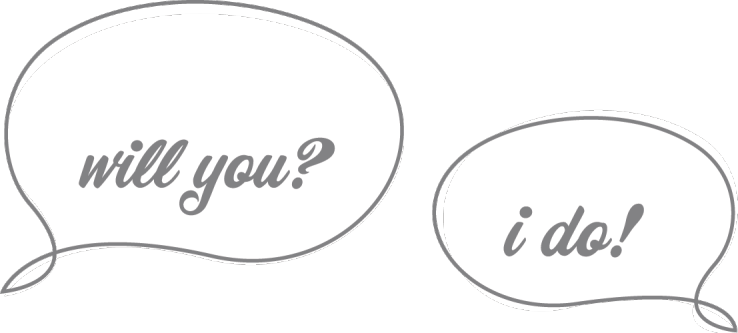 Many of us have dreamed of this special day when our white knight rides up and "wisks" us off to happily ever after.  Reality is, he may be the white knight and you will have the happily ever after, but there is not any "wisking"!
You have a wedding to plan. 

Easy right?
 Not really.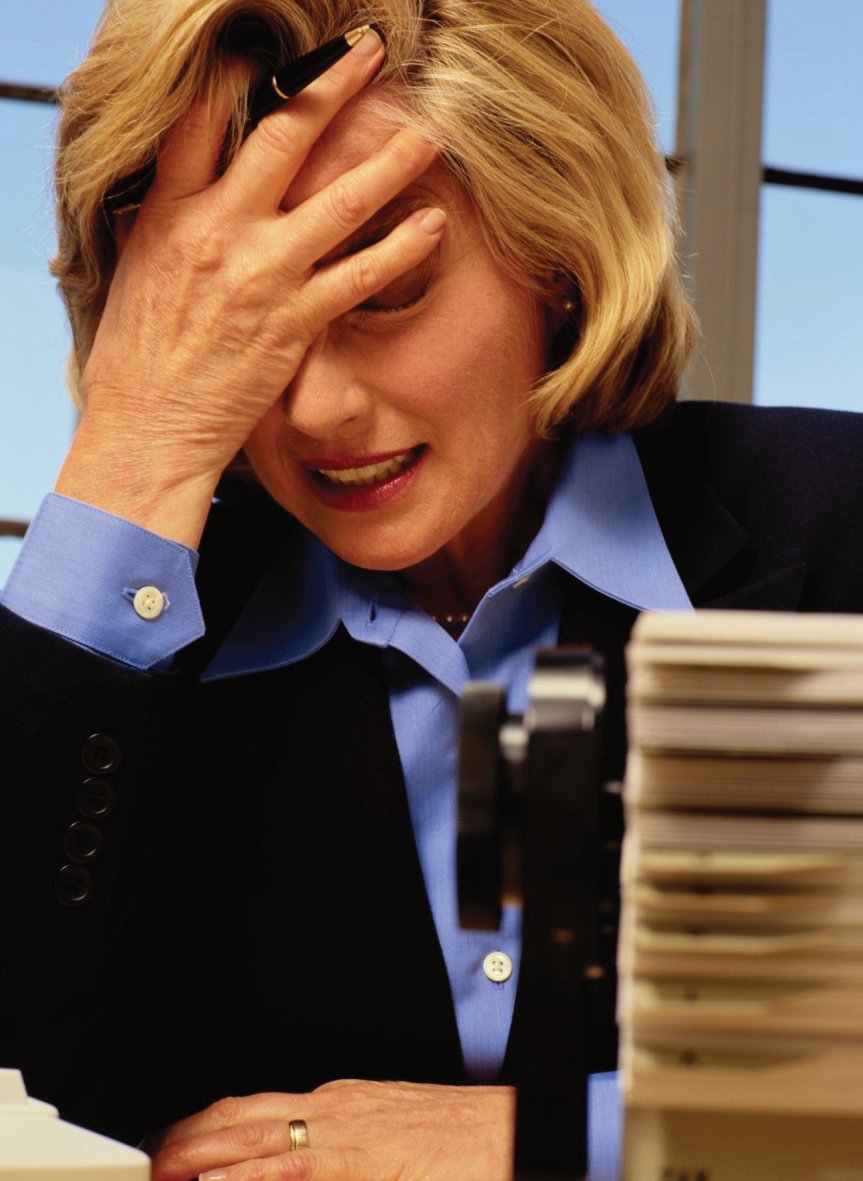 There is a date to choose, venue to find, your DJ, photographer, flowers, bridal gown…so many things.  Where do you start?  Hire a planner?  Maybe.  Maybe not.  That is totally dependent on you, your time, your budget, your attention to detail, problem solving skills, and how much stress you can handle.
Okay so you can do it…where do you start? 

How do you know the 'good' places to go and who the reputable vendors are. It is not everyday most of us plan weddings so unless you have recently helped someone else or know someone in the wedding business you are going into unfamiliar territory.
Some things you can do to make your job easier and help you decide if a planner is a resource you would like to have working with you.
First determine your budget.  Nothing else matters unless you know how much money you have available.
Pick a wedding date – sounds silly, but very important.  You have to know this to book a venue and your vendors. If budget is a bit tight and you are flexible, many venues and vendors will offer discounts if you get married on a weekday.
Make a list of must haves; would love to have, but can do without; and if we have extra money we will do this
Make a guest list.  Remember your reception (venue, food, drink, decorations, favors) will be about 45% of your budget so limiting head count can go a long way in saving money
Research vendors or if you have decided you don't want a planner for the process, hire one for a consultation and recommendations of vendors/venue.  This will help you start and not cost you too much.
Meet with your vendors if possible.  How customer service orientated do they seem?  How flexible on what they offer?  This is your wedding and you should be able to have what you want.  What is their price range and is it comparable with others? If possible look at the quality of their work (photographers, videographers).  Do you 'get along with them'?  This is huge especially for photographer, videographer, DJ and even your planner.  These are people who will be with you for your wedding day and rapport  is important.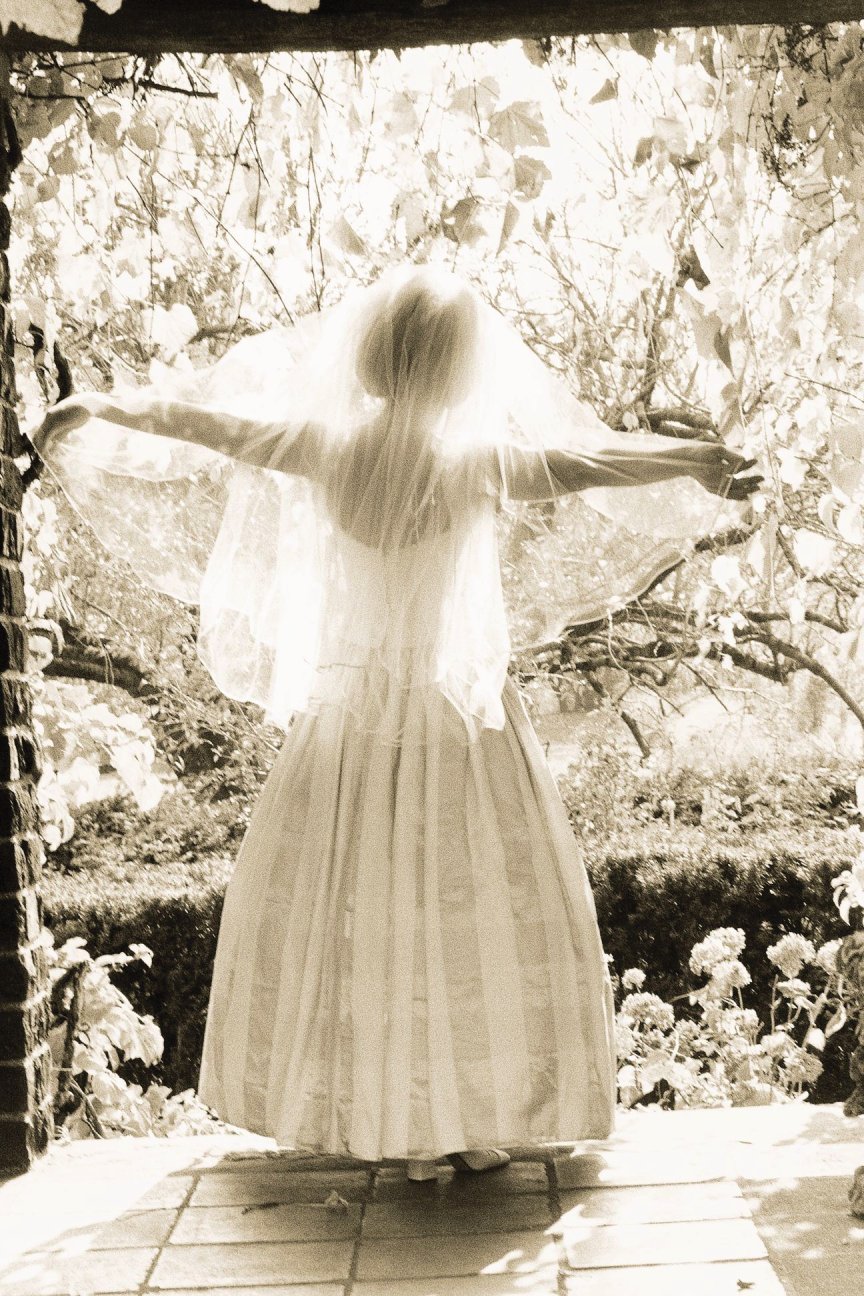 This is a simplistic view of what needs to be done, but gives general guidance.
 When your wedding day comes, you need someone directing the rehearsal and managing your day.  Things will go wrong.   Follow up to confirm before the wedding is imperative.  Creative thinking and the ability to deal with stress is a must on your wedding day.  You, your fiance and family do not want to have to deal with this.  You can hire a planner for 'Day of Coordination' or if you still are determined you want to do this on your own, choose a trusted friend who is not part of the wedding and assign this task to them.
 Having been to weddings without a planner and also attending ones as a guest where there is a planner (and of course being the planner), my opinion is if nothing else talk to a planner for guidance.  Find one who offers hourly rates or a small guidance package.  I also think hiring someone to manage your wedding day is paramount with success.  This is our job, this is what we 'live and breathe'.  We know how to manage it, help you, be there for the problems, and make your day perfect so you and your white knight can finally be "wisked off" to happily ever after.
And remember....

Help Your Planner Help You...

Stay tuned for our next exciting blog!!
So why does Wedding Coordination cost
"So Much" ?
We have noticed that many couples don't understand the importance of wedding coordinators and some wedding planning professionals have cut wedding coordination out of their list of services altogether.  As such, it seems that many brides and grooms fail to appreciate the role of a wedding coordinator and their costs– as we have heard things said like:
"I only need someone for the day. Can't you just come on the day of?"
"I'm a type-A personality and highly detailed so I enjoy the planning, so I don't really need a lot of help"
"We've done all of our planning and have about $400 left for a coordinator"
Now, this isn't the norm– but with the economy's downturn, people had become very creative with their inquiries and excuses.  So when they hear that wedding day of coordination could cost thousands, they are shocked.  Let's clear up some misconceptions:
First, no one is just "showing up" on the day of your wedding to coordinate it.

 That's not day of coordination. That's damage control.  This is much like you going into a doctor's office and saying, "I don't need you to do any tests on me, I'm pretty smart and really detailed.  So, what I'm going to need you to do is just show up at the operating room and do the surgery for me".  You basically want the doctor to do a procedure "cold", without knowing anything about your medical history, predispositions, or the medical team of nurses, anesthesiologists, etc. you've secured.   The same is said for clients who expect wedding planners and coordinators to do the same thing.  It is expected that the clients want someone to appear a few hours before the ceremony, set up a few place cards, fluff the peonies, tell your grandmother when to walk and cue you when to cut the cake.  That is truly the watered down version of what a wedding coordinator does.  That is only what you see.
It takes more than one day to coordinate

a wedding.

 Truth be told, it takes anywhere to 4 to 6 weeks to coordinate ONE day.  Those weeks consists of pulling together logistics, reviewing the event team's contracts to confirm responsibiities and obligations, contacting your bridal party to make sure they know their duties and needed locations, finalizing payments, scheduling load-ins and strikes, creating timelines, event layouts, seating charts and more.  By the time your wedding day rolls around, your coordinator will have put in at least 8 hours on your wedding. I've heard many brides laugh and say, "Oh, I don't need all of that".  I laugh right back and say "Of course you don't. But your caterer and photographer does…" It's your job to be the bride, so there are many details that you may not have thought of.
Think of it as major motion picture company finding the right movie director for their new hot blockbuster.

 While a movie producer finds the talent, supervises and controls the funding, and other important duties.  The parallel would be your full service wedding planner.  The movie director is the person who directs the making of the film.  They control the artistic and dramatic aspects, and work to visualize the script while guiding the technical crew and actors in the fulfillment of that vision. That, my friend, is your wedding coordinator.  You supply the vision, they make sure that everyone else is on the same page so that the vision can come to fruition.  With something as important as a blockbuster movie, as an investment, the motion picture company would never bring in a director on the day of a final shoot.  Directors are hired early enough to get a feel for the film so that they know it like the backs of their hand.  This allows them to know which cameras need to be where, The location of boom mics, pans and zooms and so much more.  Again, the same is said of your wedding coordinator.  They are able to see your event before it happens, making it possible to avoid pitfalls, timing clashes between vendors and other important factors.
So this is why wedding coordination "costs" so much.  The experience, commitment and savvy your coordinator brings your wedding is an asset and benefit to your event as a whole.  We will tell you the same thing I tell our team before each and every wedding: there are no do overs. While you may be extremely detailed, a planner by nature or profession, or have a really good friend or Maid of Honor who can help you, wedding coordinators do this every weekend.  You'll only do it once.  They know the ins and outs, what works and what doesn't.  What sounds good in theory, may not work at all for your wedding. Nothing replaces the ability of having your own personal event director/producer on your side to make sure that your vision happens while you're enjoying your day.
Stepping off our rhinestone soapbox…
P.S.– Keeping in mind what we  just described about what the weeks prior to your wedding could entail production-wise, beware of $200 "wedding coordinators" or "free" wedding venue coordinators.  You get what you pay for.

How to Work Well with Your Wedding Coordinator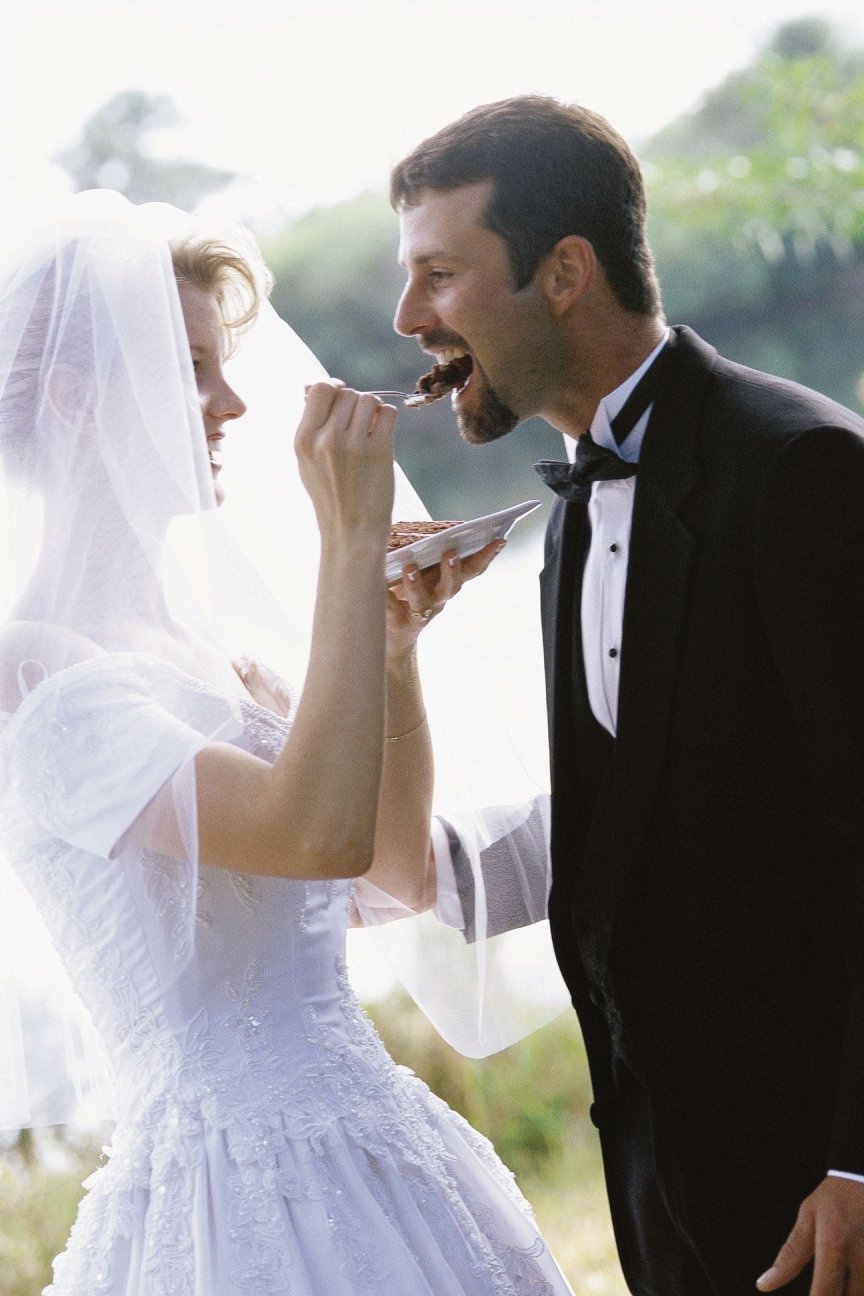 So, the day is finally here!
All the hard work, preparation, planning and hard work is about to pay off.  You've, in your infinite wisdom, hired a wedding coordinator to protect your investment and allow you to actually enjoy  your wedding day.  Here are some tips if you decide to work with a personal wedding coordinator:
 Assume they (the planner) knows nothing! 

If your wedding coordinator is coming in about a month prior to your wedding (as most should), they have not  been with you throughout your planning process and do not know the details of your wedding. Take this time to bring them up to speed and leave nothing out:  share your vendor contracts, disputes, ideas and changes so that they are able take everyone's needs into consideration when building the timeline and coordinating other vendors.  For example, a typical mishap that occurs when  couples forget that their vendors have requested a meal for the wedding day (hot or otherwise).  Believe it or not, this can change the entire course of the day, but could've been easily prevented with earlier preparation.

Tell the family secrets.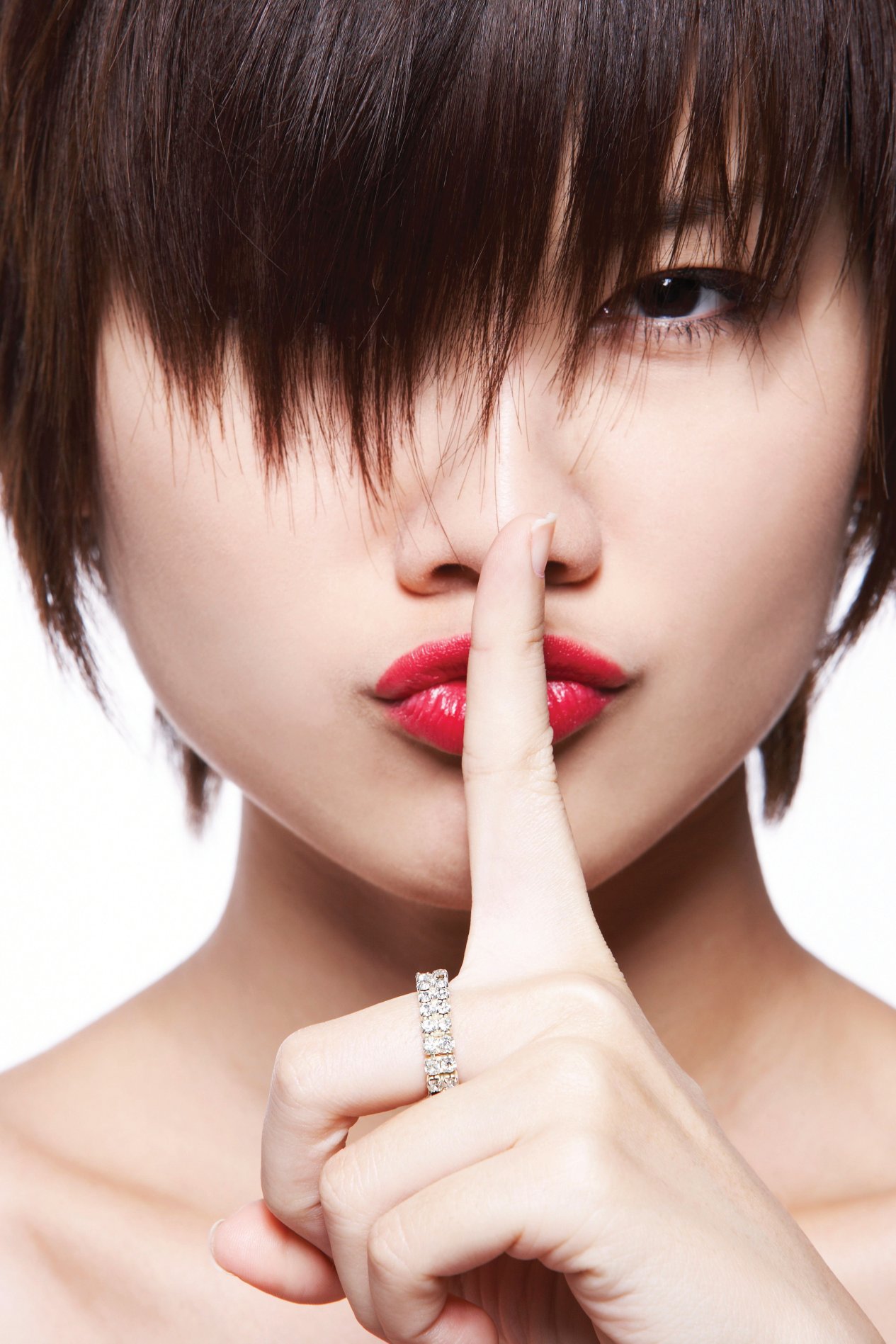 The same thing applies to any important family history your coordinator needs to be aware of. If your parents do not get along, it would be highly problematic to seat them together.  If your sister is prone to dramatic displays or your maid of honor has a peanut allergy, again—let your coordinator know as far in advance as possible.  What may seem little to you could ultimately disrupt well-laid plans that have been set.
Get your stuff together.
  If you are incorporating many DIY projects or personal items into your decor, you need to have them assembled, labeled, numbered, etc.  at least one week prior to the wedding.  It's not really fair to dump a box of various pieces on your coordinator and her staff expecting them to turn your mess into fabulous.  Here are some great examples:
If you are utilizing escort cards, have them alphabetized and boxed, ready to be laid out.  If you are offering different meal selections, use a colored place card (as opposed to a card that holds a graphic of the meal choice). This makes it easier for the caterer's staff to visually see who gets what at the table.  Be sure to  provide your coordinator with a list of the table assignments for each person.  This helps her work with your guests quickly if they become lost or there is a question as to table settings.
There are some decorative items that can be scored from retailers to add a personal, unique touch to your wedding.  Remember to use Goo Gone  to remove any stickers/adhesive, scuff marks, etc. We typically keep some in our kit for emergencies, but it works best when it has a chance to sit on whatever is going to be removed. 
If you are particular as to how some elements should be pieced together, provide an image of what it is you want as well as detailed instructions.  Otherwise, you may be disappointed with what the staff comes up with.
Decide who will have the last word.
 When your coordinator  works with you to build your timeline and event preparation documents, it will be assumed the details are final.  It can be extremely frustrating to arrive and begin working on what has been decided and agreed upon to have someone come along (your mother, bridesmaids, etc.) change the entire flow of things because they feel their way is better.  These unauthorized changes have the potential of throwing off several other vendors who are relying on your coordinator's information (timelines, setup docs, etc.).  What may seem like a small change can affect several other vendors.  Make sure that you give your coordinator or someone else who knows the entire scope of the wedding final authority.
Congratulations! You're Engaged!
Now what????
1. Share the good news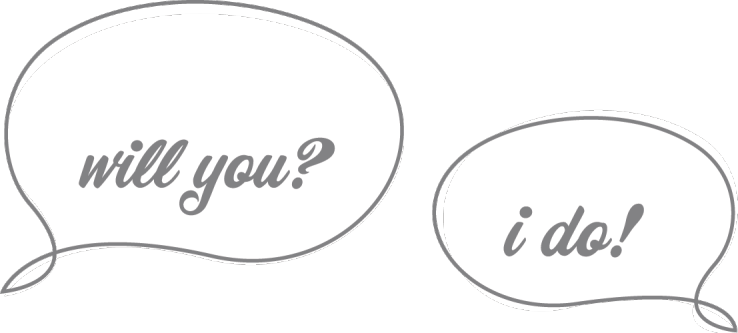 Your parents-and any children you may have from a previous union-should hear the news first. Then comes other relatives and close friends. Whether you do it in person or over the phone, do it yourself. Those closest to you will no doubt be hurt to hear the news second hand. Never announce an engagement until a former union has been dissolved, whether by divorce or annulment.
2. Meet the parents
Your engagement should not come as a shock to your parents. Obviously, it's a good idea to get acquainted while you're dating. Your engagement certainly signifies a change in the relationship with your fiancé's/fiancée's parents. Now's the time to lay the foundation for a positive bond with your future in-laws. This is also when the parents of the bride meet-or at least make contact with-the parents of the groom. Traditionally, the groom's parents call the bride's parents to introduce themselves and extend an invitation to meet. However, that first contact can also be made by the bride's parents.
3. Make the guest list & set the budget
Your budget is the determining factor for the shape, size and fanfare of your wedding. But you cannot decide the type of wedding you will have until you have some idea of the size of the guest list. The easiest way to cut costs is to narrow your guest list.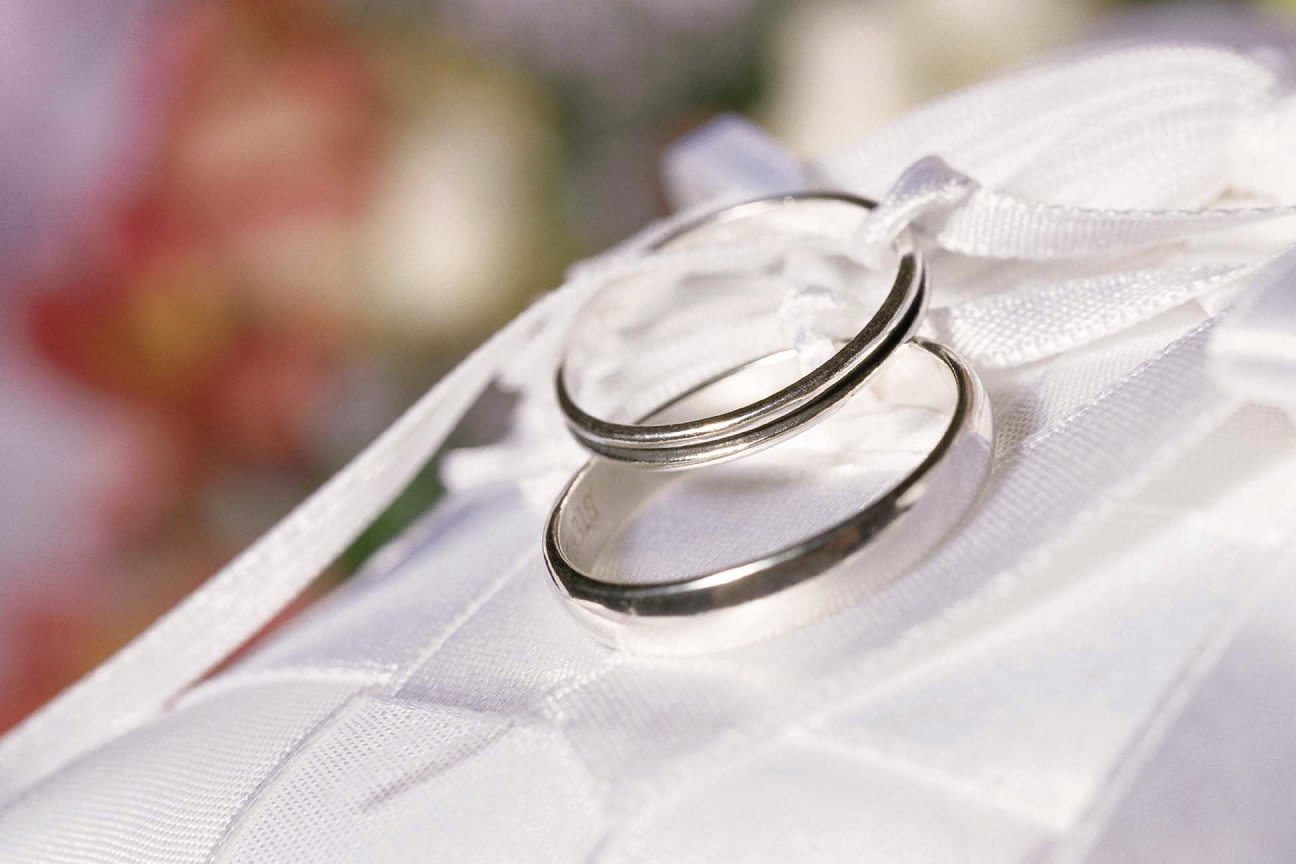 4. Pick the date
The time of year you have your wedding is a key consideration. The most popular months for weddings are June, September, August, May, October and July. Popular wedding sites will be at a premium in terms of availability and cost during these times. Those who want an outdoor wedding will want to be married in the warmer months. If guests will have to travel to attend your wedding, you'll want to select a date that's convenient for traveling.
5. Don't forget the three C's
Not clarity, cut or color. We're talking about consideration, communication and compromise. How you handle your wedding plans can foretell how you will handle the other major decision of your life together. Along with the stress that will accompany the big decisions and little details should be a sense of adventure and fun. You are celebrating one of the most joyous milestones in your lives. Do so with a focus on consideration, communication and compromise and the process is sure to be smoother.
We are here to help you.  This is YOUR Wedding Day. Our team is looking forward to helping you any way we can.
Contact one of our area Planners today.
Now booking 2011weddings.
Source: Emily Post

There are so many professionals that title themselves "Wedding Consultants", we thought we would run through the true professional differences to help in your planning processes.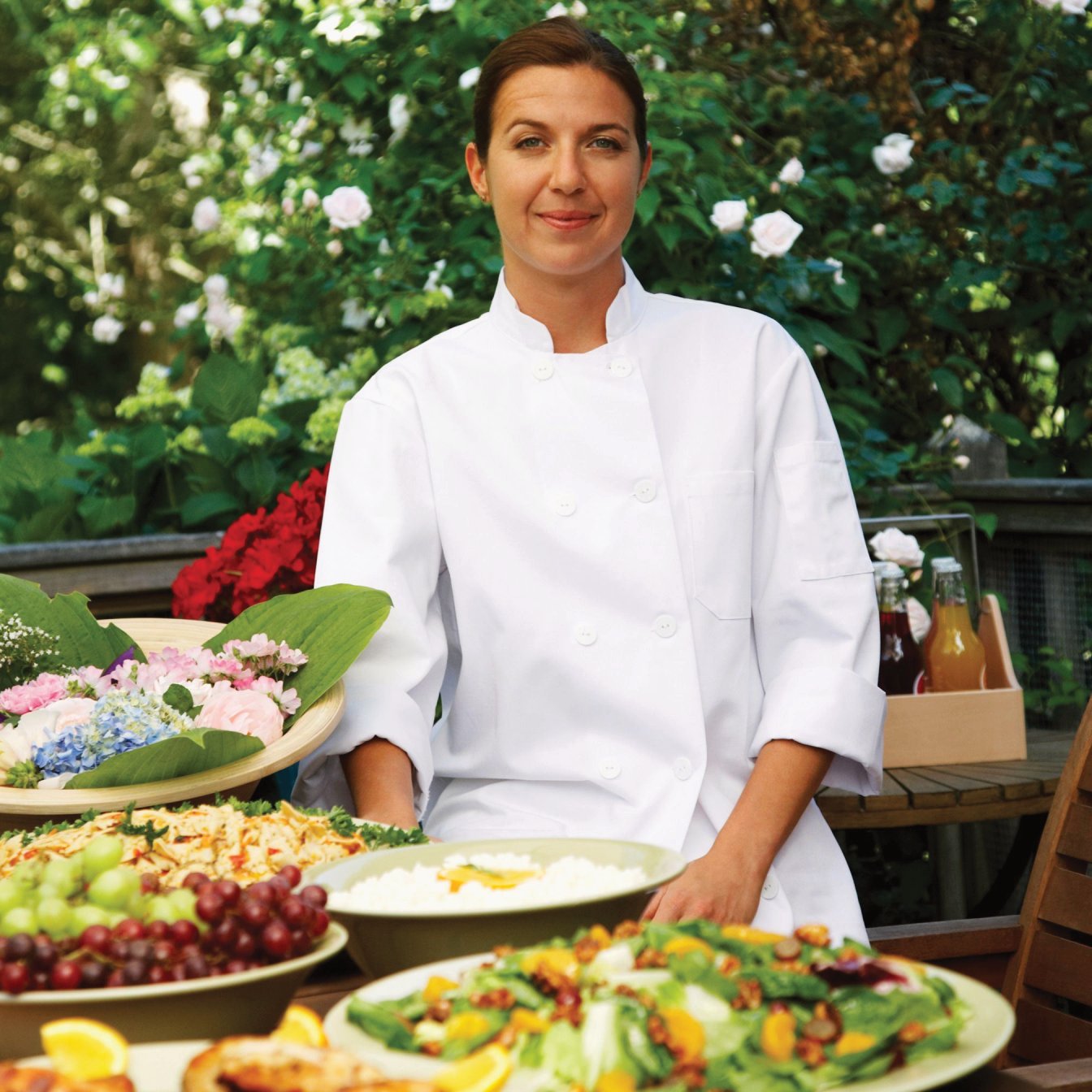 Catering Manager aka Wedding Consultant: Your catering manager is there to make sure your menu is correct on the day of your wedding and the venue is properly staffed. The catering manager makes sure your place settings are set up correctly, and serve your food to your guests. They usually re-fill buffet, attend to beverage needs, and overall , just make sure the venue's rules are followed. If they want to attend all of your vendor meetings, go to the rehearsal organize and orchestrate that as well.... just make sure they know what they are doing. I am sure than make a mean Top Roast, but can they handle mean Aunt Martha?

Church Director aka Wedding Consultant: Your church director is there to make sure the rules of the church are followed, and it is their job to ensure that your wedding planner pulls all of their hair out. In addition, they know the minister's needs and where he likes to stand, talk, and rule the house of God.
Private Events Director
aka
Wedding Consultant
: The Private Events Director handles the needs of an exclusive club, they make sure their members are treated as VIPs, however, they also make sure that the club member's events don't get in the way of the members golf game.
Florist/Designer
aka
Wedding Consultant
: Obviously, handle your florals, sometimes rentals, linens, lighting, and design. Your floral designer can make sure you know the difference between and peonies and a carnation. But sometimes doesn't know the difference between Fuchsia and Raspberry.
Fashion Consultant
aka
Wedding Consultant
: Sells you a dress. Rents you a tuxedo, knows the difference between Vera Wang and Oscar de la Renta. Or Calvin Klein and J. Crew. Has amazing taste in fashion and knows what not to wear.
None of these are Wedding Consultants, although they can call themselves a Wedding Consultant, because, well they consult the bride.... on very limited topics (their own business). But, YOUR real
Wedding Consultant
/Wedding Day Coordinator is there for YOU through all of these issues, and knows the difference between a Peonies and a Carnation and what time they should be delivered. They also know all the little details that you have taken the time to plan to make YOUR wedding day special and unique. We are there to organize and orchestrate through the tremendous amount of details and make sure it all happens perfectly because you are our business.
Nuff Said.
source: Adventures is Wedding Planning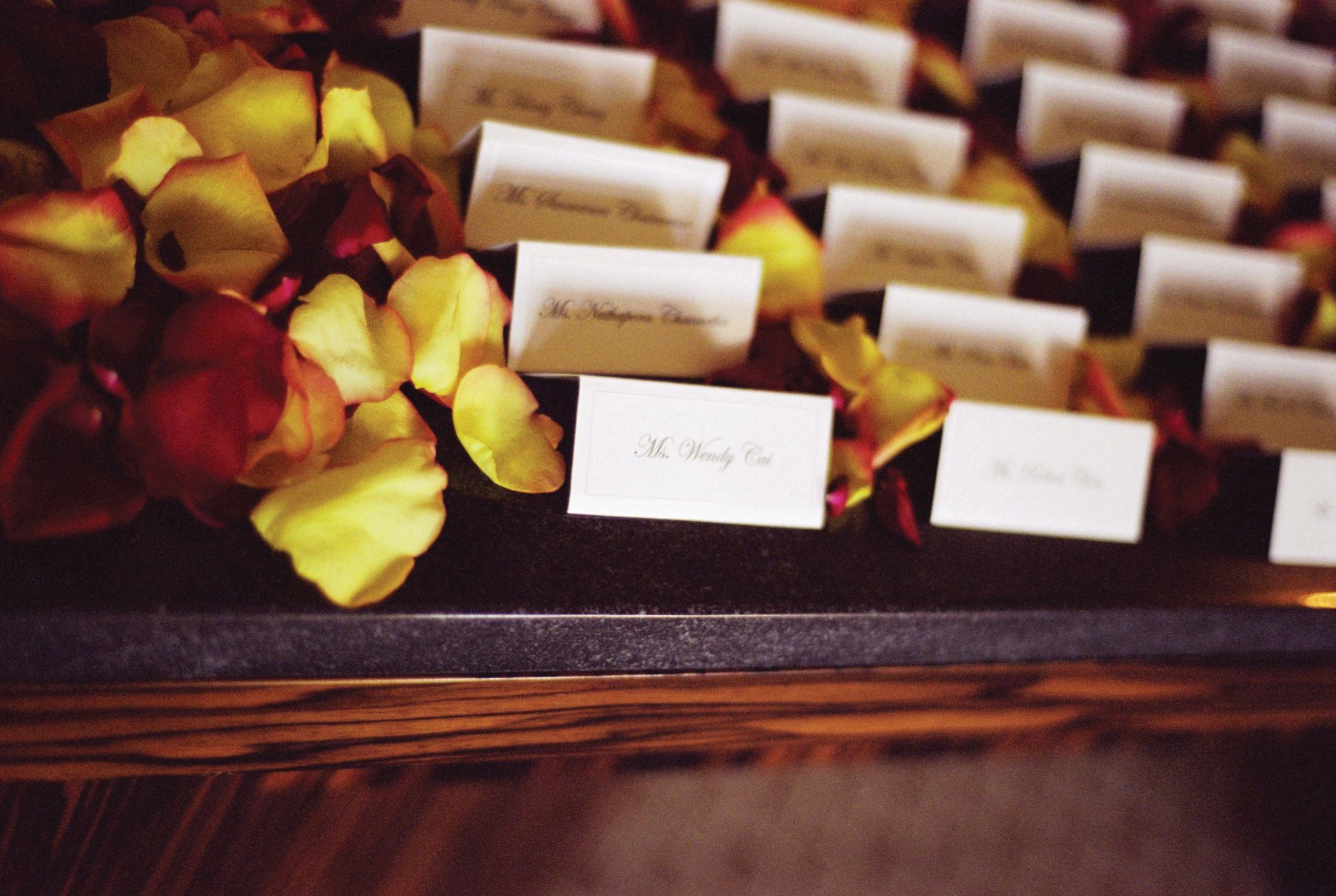 Why Hire a Planner?

 

 

One thing question that we find our Brides are asked by friends and family is...


Why Hire a Planner?

 

Here is why...

 ~A professional wedding planner protects your investment. Suffice it to say, weddings cost. It's frightening. You will be laying out the most money, to create one day(s) of partying, that you ever have or probably ever will, for a party again. (Until it's time for your own child's wedding, but we won't even think about that.) You insure your car, your home, your possessions, etc. Why not hire "insurance" in the form of a wedding planner? They are the "keeps the schedule running smoothly, makes sure bride and groom, family and friends are happy, remembers all the things you forget, deals with all your vendors" insurance package bargain. Priceless. 

 

~Your friends and family, believe it or not, will tire of you constantly discussing your upcoming special day. Don't take it personally. It's just human nature. Your wedding planner, however, will never try to change the subject. Blather on and on and we will be there, attentive and engaged.

 

~ Wedding planner as helpful barrier. Yes, it's true, they can be. A wedding planner can come between you and the challenging people in attendance at your wedding, in a lovely, subtle, extremely polite way. Difficult mother in law? Let the planner think of a tactic to keep her occupied. Drunken, obnoxious uncle from Michigan? Let the planner find a quiet, far, far away spot for him to sober up. How perfect is that?

 

~ Wedding Planner as mini me. Your wedding planner actually serves a very interesting purpose - to be an extension of you. They channel your tastes, take into deep consideration your personality and make every effort to match you up with the most suitable vendors. So choose one that you can relate to, on many levels. That could mean many interviews, phone calls and emails, but who cares? Just more time spent discussing your new favorite topic - your wedding.

 

~ It almost goes without saying, but I will anyway - your Wedding Planner will save you hours and hours and hours of time. Which gives you more time to focus on the really important things in life like obsessing about what shoe to wear with your gown or debating how many is too many bikinis to bring on the honeymoon (answer: never too many - look how easily they fit in the suitcase).

 

 

~ Everyone loves a party, but no one loves to clean up after one. Your Wedding Planner may or may not sweep the floors the next day, but they take care of several boring follow up details, which is the last thing you want to be doing the day after your wedding. They make sure load out is smooth, nothing has been damaged, all vendors have been paid, etc... You, on the other hand, will be sipping a Mimosa.

 

~ Your Wedding Planner brings the best ideas to the table. While you are in the Wedding Zone for a year or so, your planner never leaves it.  She is constantly exposed to the best of the best. The cool thing is, even if the best of the best is outside of your budget, your planner can find a way to simulate the feel of a costly concept, for a lesser price

So relax and hire one.

0

/